NORTH WIND
North Wind was inspired by a beautiful Upstate New York November sunset! I created her from a manky Sunbeam. I dyed her in red Rit dye, and replaced her streak with pink hair. I painted a winter scene as as symbol to help cover up a nasty permanent marker stain.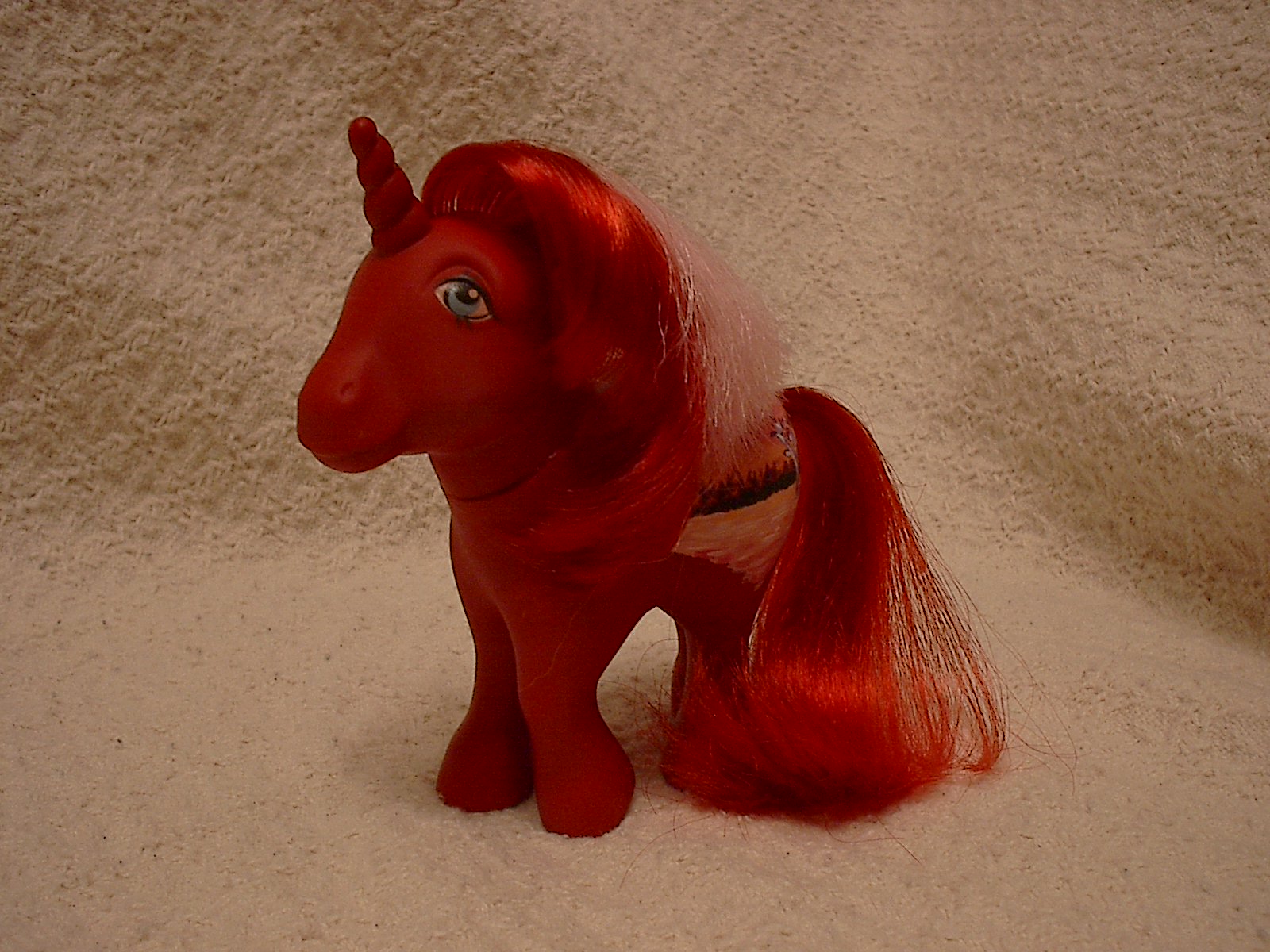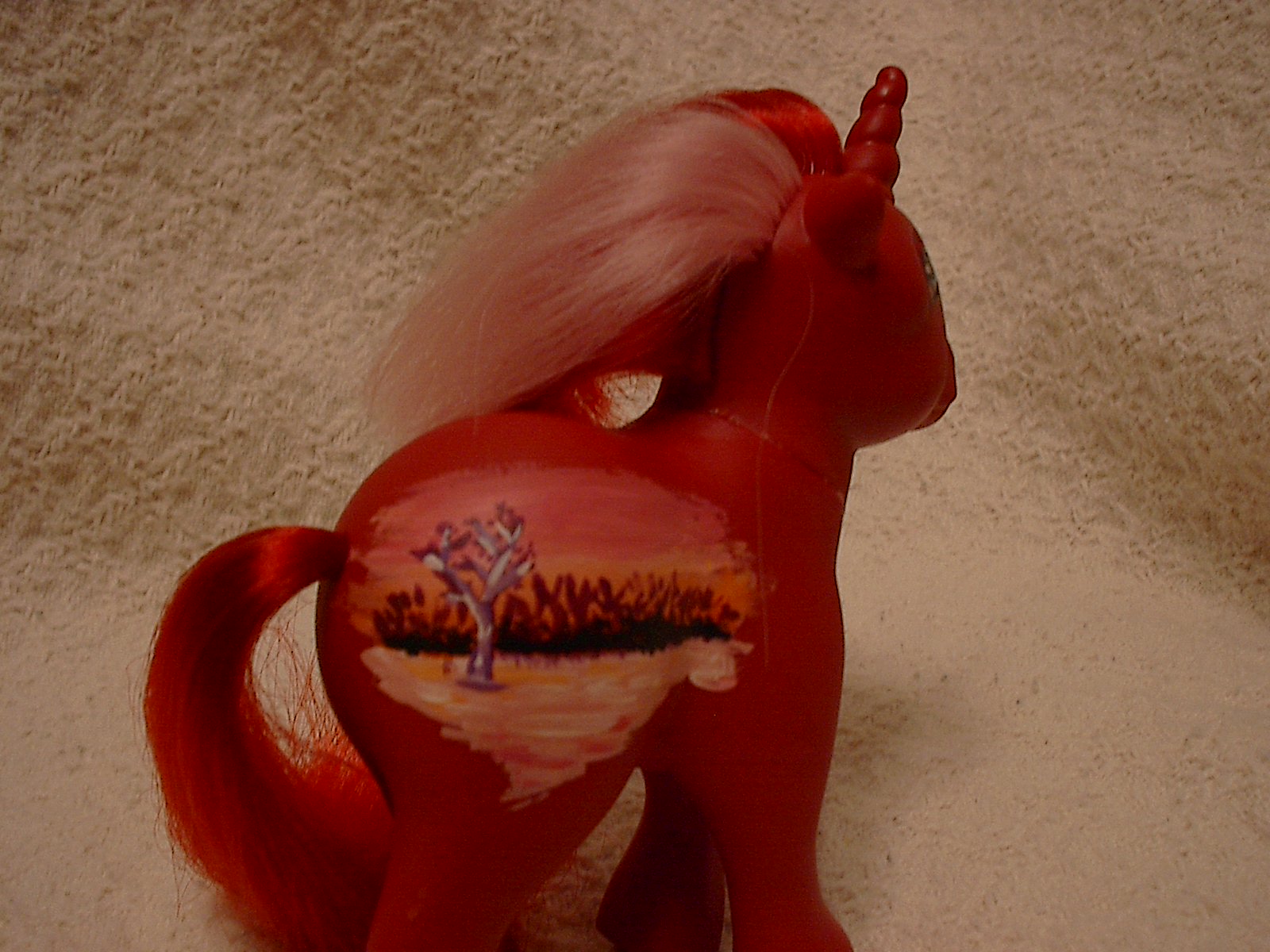 JAVA MOCACHINO
I made Java from an abused pony bride. I gave her a coat of brown acrylic, and rehaired her using blond curly doll hair. I painted a cup of joe as a symbol with steam going up her back.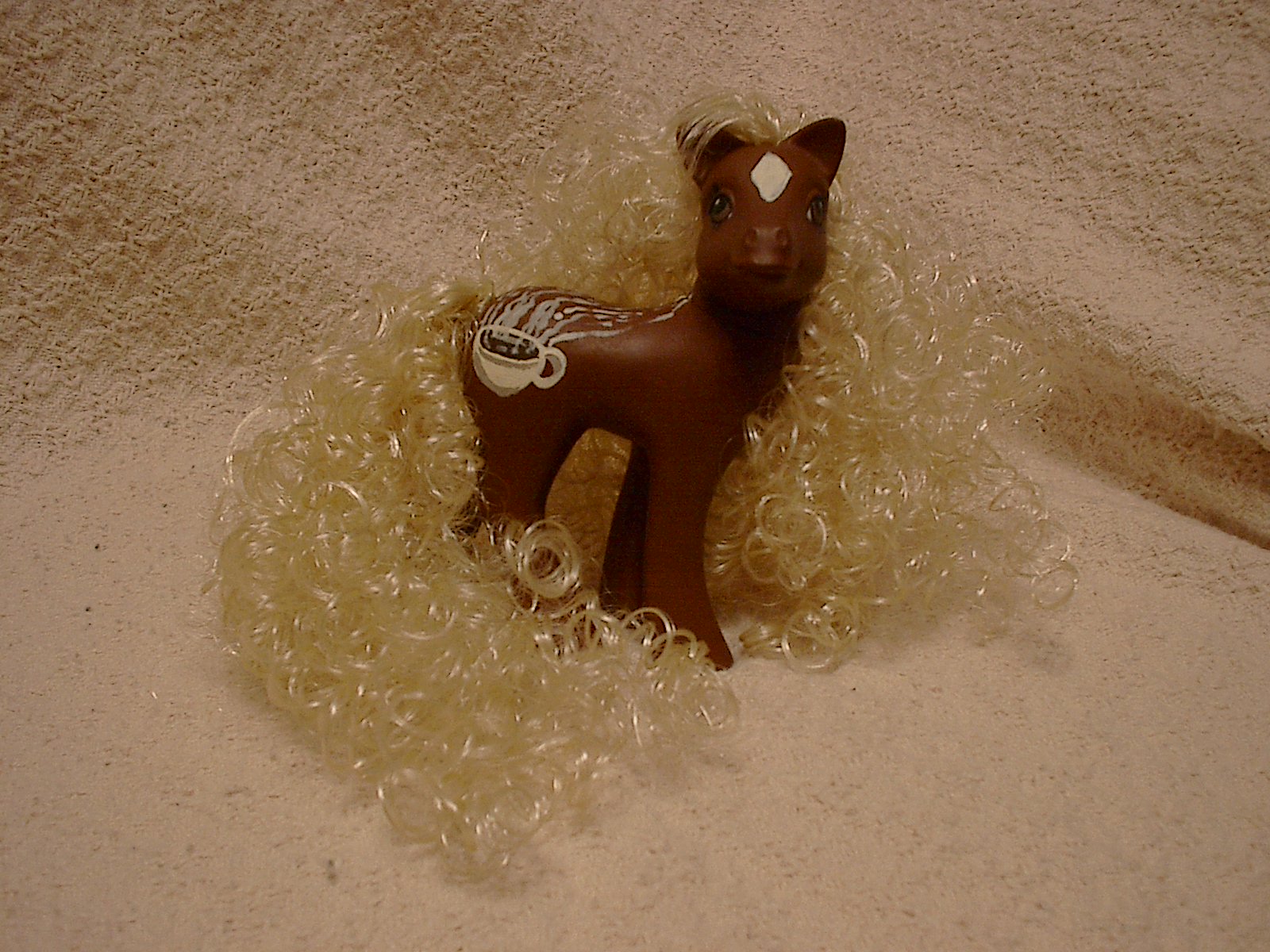 Java pays hommage to my favorite elixer of the gods....COFFEE! I never would have recieved my Bachelor's degree wtihout it!
Enter supporting content here